Founded in London in 1836, Holland & Sherry now sits at the heart of British men's suiting world on Savile Row. By 1900 the firm was exporting outside the UK to many countries. A ready market was waiting for Holland & Sherry in American; New York City has the distinct honor of hosting one of Holland & Sherry's first overseas sales offices.
From Holland & Sherry:
We are constantly engaged in research for ever fine and more luxurious fibers and fabric qualities; sourcing the finest natural fibers, ranging from Super 240's, cashmere to pure worsted Vicuña. Our cloths are woven in the time honoured way to assured quality and good taste. A bespoke tailored garment in luxury Holland & Sherry cloth is truly an investment and always a pleasure to wear.
Vahram's take: Holland & Sherry make some great fabrics. The mid to heavier fabrics – which are best for three season and cold-weather garments – is where I see their strength. With Holland & Sherry, I'll make you a great looking suit with classic British style.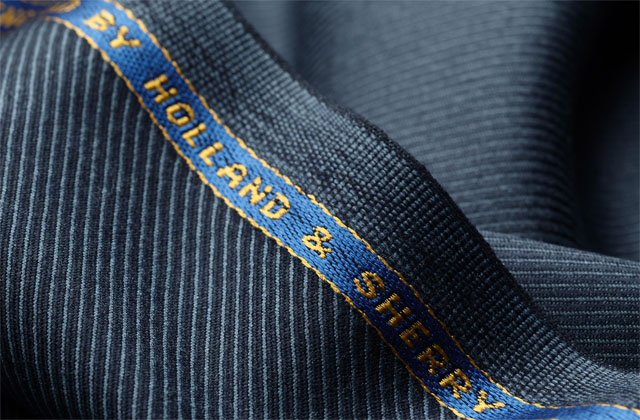 About Mr. Ned: Since 1964, Mr Ned Tailors has been creating custom suits in New York City. Today the shop is lead by Mr Ned's son, Vahram. For over fifty years, everything garment has been produced at our shop in NYC. Our bespoke process allows us to fit every shape and size.